Download Your Free WinCleaner Diagnostic Scanner
Once downloaded, follow the Steps below to install your WinCleaner OneClick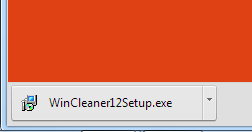 1. Run the WinCleaner Installer
Click the WinCleanerScannerSetup.exe file in the lower left corner of your browser.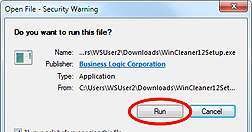 2. Click the Run button
If you see a Security Warning Box, click Run to continue. Otherwise go to step 3.
3. Click Yes and follow instructions
On the User Account Control Dialog, click Yes to start the WinCleaner Installer. Then follow the instructions to install your WinCleaner OneClick.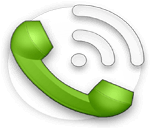 Tech Support
Call Now for a Free Diagnosis
1-800-293-8560
We can help diagnose your computer or any other devices for hard-to-identify problems.